LA to LU - Fredrick Ryans receives life-changing gift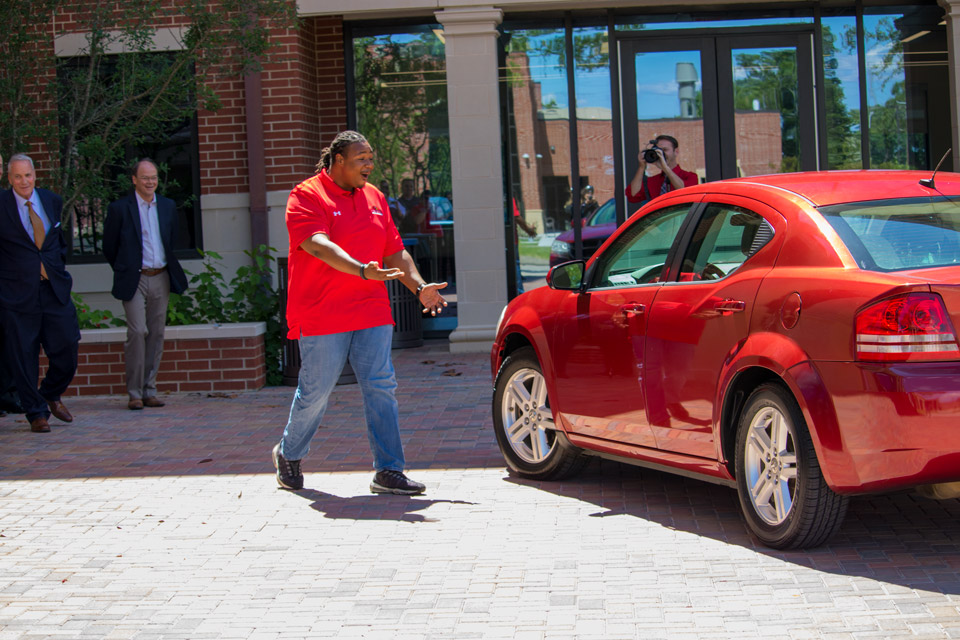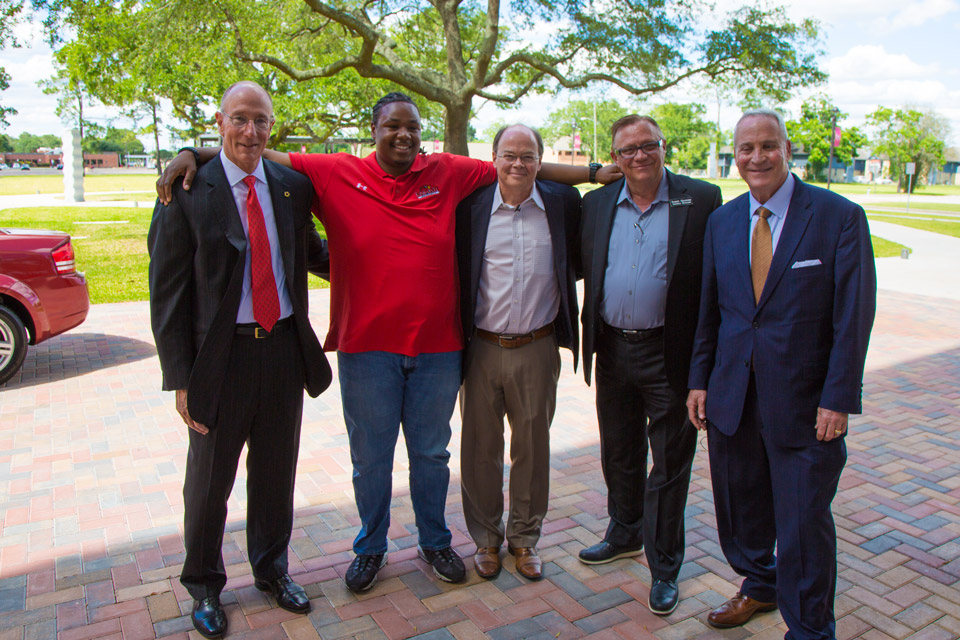 Fred's Story:
I grew up in South Central Los Angeles, California with my grandparents, who did the best they could to provide for me. And even though they provided me with food, clothes, and shelter, it was still tough growing up, as there was little motivation and guidance to succeed. I had to learn very quickly how to learn from others' mistakes so I wouldn't repeat the same cycle I had seen growing up. With that being said, my grandmother always iterated that I could do one of two things:
"You can either work with your mind or work with your back."
I'm pretty sure you all can guess which option I chose.

During the end of my sophomore year of high school, my life changed for the better. My grandparents were retiring and decided they would like to move to Cleveland, Texas, to be closer to other family members. Deep down, I knew this was my chance to make a better life for myself, even though I didn't know how I would do so just yet.

I attended Cleveland High School, and before I knew it, it was my senior year. Throughout my senior year, everyone was applying to college, and I was encouraged by my high school counselors Ms. Soto and Ms. Barnes to do so as well. I would like to note that I had no idea what I was doing, and just applied to college since everyone else did.

I applied to many universities across Texas and was rejected to many, until one day I overheard some classmates in my math class talking about going to Lamar University.  So, after I heard this I applied to the school, and later found out I was accepted but would be on an academic probation due to my low test scores. I wasn't too worried about the academic probation, I was just excited that Lamar University believed in me enough to give me a chance to prove to myself and others that I was more than just another statistic.
After attending LU my first semester, I achieved a 4.0 GPA and made the President's List.
This fulfilled the requirements to relieve me of my probation to continue attending the university, and achieving this honor gave me the confidence I needed to excel in my academics. 

After my freshman year, I decided I wanted to become more involved at LU. I started attending on-campus events and doing community service to give back to my surrounding community and school. I joined various organizations such as Gamma Phi Delta Christian Fraternity Inc., Lions Club, LU Ambassadors, and other organizations, so that I would start emerging into the leader I knew I could become. I also learned about undergraduate research opportunities on campus through interacting with my peers, and was fortunate enough to be able to conduct research as a McNair Scholar and O.U.R. Grant recipient, which allowed me the opportunity to collaborate with amazing faculty such as, my professor and mentor Dr. Wang! 

Lastly, I started working on-campus at the Rec Center and Office of Student Engagement. Not only was I able to interact with other students around campus, but I was able to be further mentored by awesome staff such as Ms. Jen, Dr. McNeil, Dr. mena, Michael Deneus and the list goes on. So, as you can see, my time here at Lamar University has been quite productive.
I am proud to say that I will be a college graduate with a degree in Computer and Information Science, and a minor in General Business.
After graduation, I plan on seeking an employment opportunity in my field of study, attend graduate school in the near future and am saving for a car – needless to say, I am excited about my future and what it will bring.

I also am truly blessed and honored to be able to call Lamar University my alma mater. I would not able to stand here today if it wasn't for my faith in God, my friends who have cheered me on, the faculty and staff who believed in me, and last but not least, I would like to extend a big thank you to my scholarship donors who have invested in me. It is because of you that I don't have to pay for books and other expenses on a credit card.  And remember folks it is as the great Fredrick Douglass said, "If there is no struggle, there is no progress."