Title: And We Waltz with Water
Year: 2018
Medium: Hand-glazed Ceramic Tiles
Location: Science and Technology Building, Lobby
Because many of the classes taught in this building relate to biology, Dixie Friend Gay chose to create an image incorporating water and air, two natural resources humankind cannot live without. This 24 by 12 foot mosaic features a sight common to Southeast Texas swamps - a body of water with lily pads and rippling reflections. Though the image may appear abstract when viewed at close distance, from the second story balcony, the scene takes on an almost photographic quality.
The process to create a mural like this is a long one. Dixie Friend Gay starts with a painting which is sent to her fabricators in Montreal several months prior to installation. The fabricators spend several weeks creating hand-glazed tiles to match the colors in the painting. The painting is photographically reproduced and enlarged to the exact size of the mural. The image is covered with a sticky, clear plastic sheet upon which the artisans cut and lay the individual pieces of tile to match the colors, shapes and patterns of the design. When all the pieces are in place and approved by Friend Gay, another clear plastic sheet is placed over the tiles to hold them in position. The entire mural is then cut into sections approximately 3' x 2' and placed into a container for shipping.
Dixie Friend Gay and two members of the Montreal team spent five days on campus installing the mural. They followed a "key map" and attached each of the 52 sections to the wall from right to left, bottom to top. As each row was finished and the thin set backing had dried, the outer plastic coating was removed. Once completely dried in and secured to the wall, five different colors of grout were applied to bind the individual tile pieces together.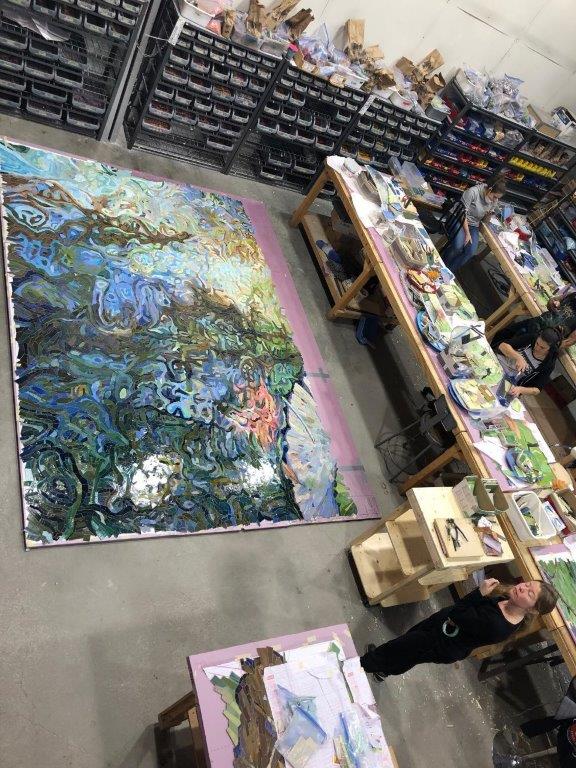 Mural in process at the Montreal fabrication facility
Friend Gay holding a section of the mural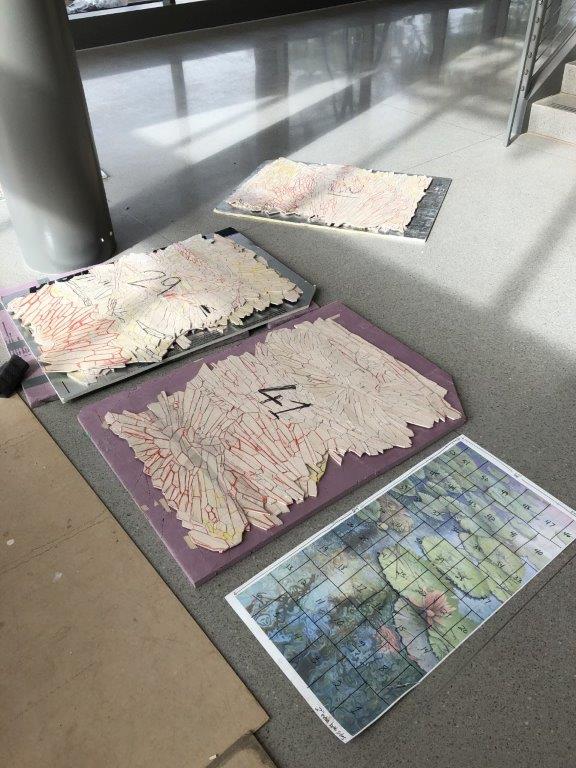 Two sections of the mural with the key map at right.
Attaching a section to the wall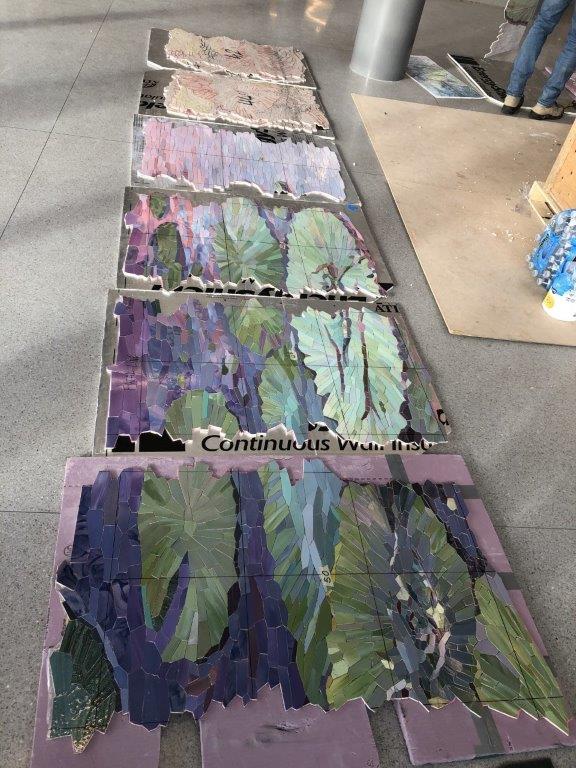 Six sections of the top portion of the mural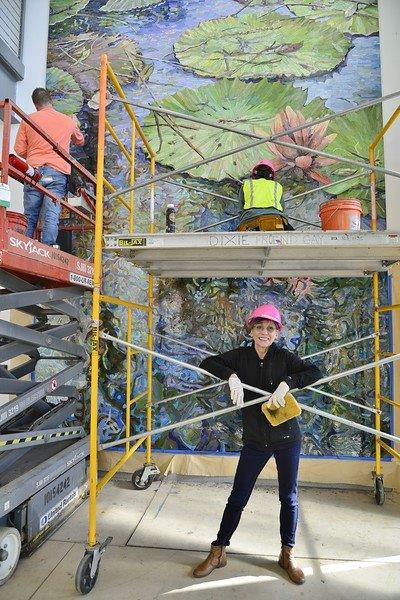 Dixie Friend Gay in front of the nearly completed mural
Photo by John Fulbright