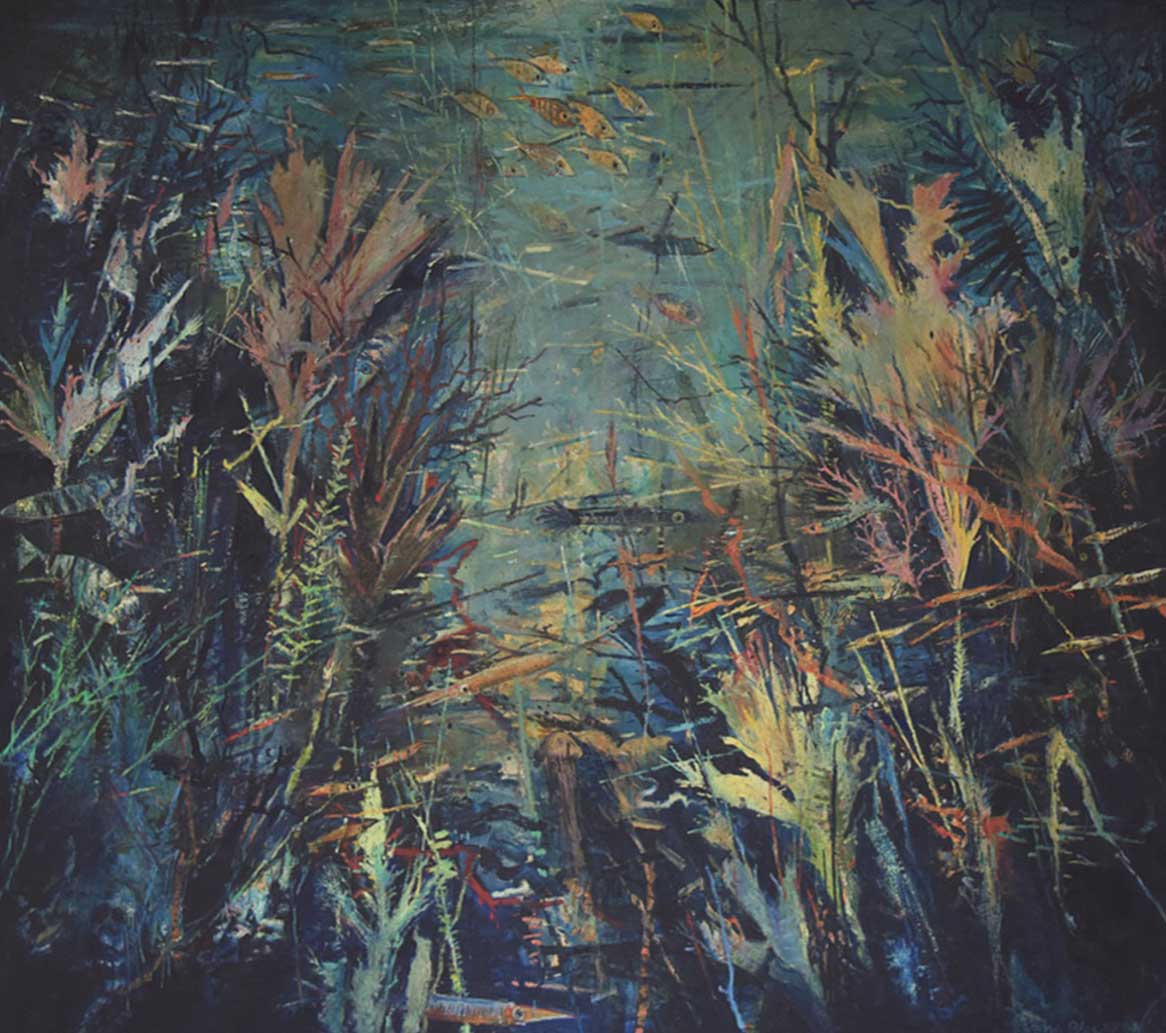 Davy Jones Locker
Year: 1987
Medium: Oil on Canvas
Location: Rudy Williams Bldg, John Gray Center, Ste. 122

Gift of Mr. and Mrs. Douglas Stuart.
This massive 90" x 100" expressionistic painting, filled with an assortment of fish, sea grasses and a skull, is the largest of several undersea works Alexander painted in the late 1980s. The Smithsonian has one of the others.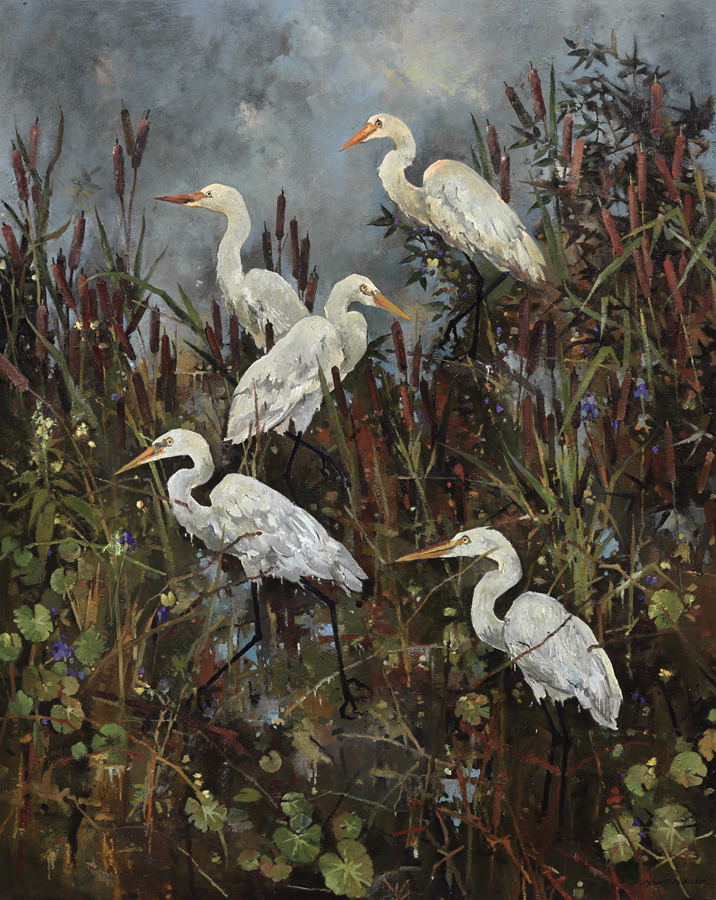 Searching for Evangeline
Year: 2018
Medium: Oil on Canvas
Location: Science and Technology Building North Lobby

Alexander painted this work for an exhibition at Arthur Roger Gallery in New Orleans. He selected an image and title that would appeal to those who live in and visit one of his favorite cities. The great egret is a bird commonly seen throughout the southeastern states, particularly in swampy areas such as New Orleans and Beaumont. The title references the legend of Evangeline made famous in a poem by Henry Wadsworth Longfellow in 1847. The poem describes a young Evangeline and her lover who were expelled from their homeland and separated from one another on their wedding day. Although the poem is fictional, the story took on a life of its own after Felix Voorhies wrote a 1907 novelette entitled: Acadian Reminiscences: The True Story of Evangeline. The Cajun people adopted the story as part of their culture, and the name Evangeline is frequently found in Louisiana art, music, stores and food brands.
---

LU alumnus John Alexander talks about what inspires his art, some of his art work that is at Lamar University, and about his time as a student.