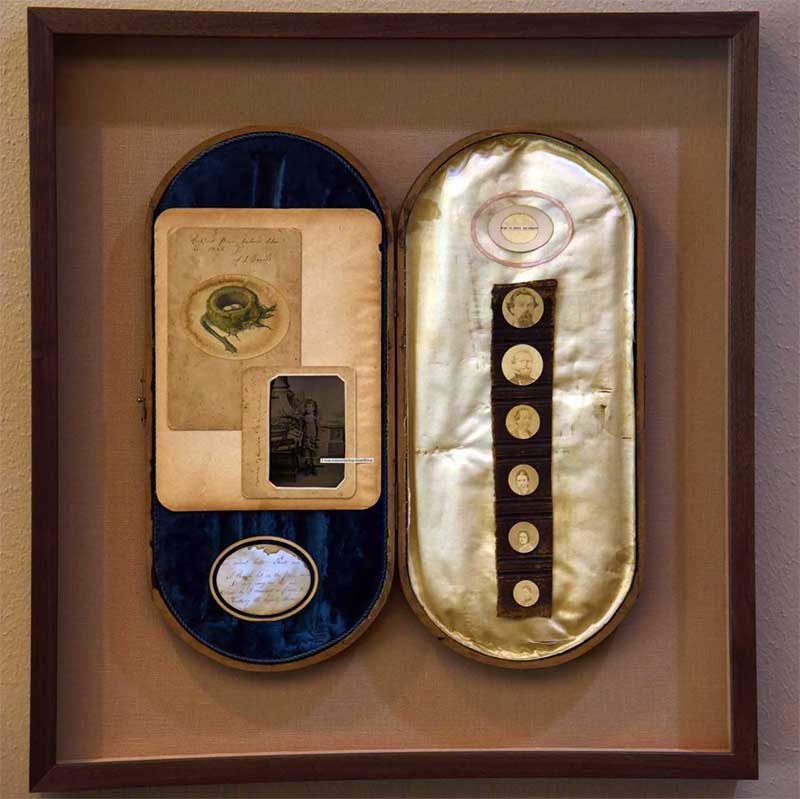 Silent Birds
Year: 2018
Medium: Mixed Media
Location: John Gray Center, Rudy Williams bldg., Suite 122

Gift of Cheryl and Phillip Fuller
In Honor of Sandra Clark

In the last year Carter has begun experimenting with the medium of collage by cutting up found photos and adhering them to different surfaces such as this antique music case. He still references his love of nature, along with interest in memories, with this construction.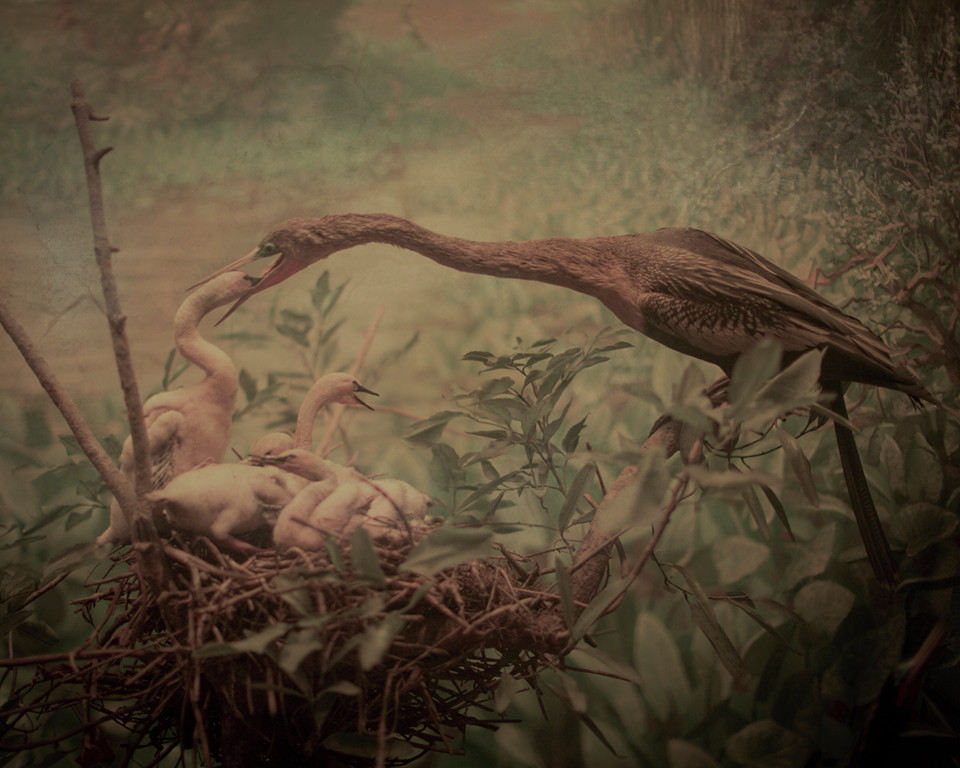 Egrets
Year: 2016
Medium: Archival Pigment Ink Print 1/25
Location: John Gray Center, Rudy Williams Bldg. hallway

Gift of Betty Moody in memory of Nancy Evans
This image of a mother egret feeding her babies is from the series "To Build an Ark," a body of color work that explores the impact of climate change and loss of habitat for animals. Carter's goal is to "document an evolving landscape, exquisite even in its chaos." He digitally manipulated the natural colors with palettes and patinas inspired by Dutch and Italian painters, which is why the normally white egrets appear pink in this photograph. Although egrets are common in Southeast Texas and have been photographed by Carter in the wild, he chose to take this photograph in a natural history museum setting to further emphasize the loss of habitat for animals.
Year: 2015
Medium: Digital Pigment Prints, 1/25
Location: Reaud Administration Building, President's Suite
In 2015 Keith Carter began photographing the wetlands along the Texas and Louisiana border for a project called "Ghostlight." These images are a photographic survey of the swamps, bogs, marshes, bayous and fens that help shape the topography, folk tales, myths and legends of the South. The culmination of this project will be a publication of a book from the University of Texas Press to be released in 2022.